Our Vetropieno™ solid glass brick products provide a 90-minute fire rating and are impact resistant. These glass brick deliver a unique visual effect and distinctive transparency, and make a beautiful addition to any project. These 100% solid glass brick are perfect for creating dramatic interior or exterior walls and partitions, maximizing the light passage from room to room.
Typical Dimensions
Vetropieno™ 240mm x 117mm x 53mm (9.45" x 4.60" x 2.125") Quadrato 120mm x 117mm x 53mm (4.725" x 4.625" x 2.125")
Americano 3.675" x 2.250" x 7.675" Americano Quadrato - 3.675" x 2.250" x 3.750"
Imperial & Metric Sizing
Mortar or VetroKWiK™ Installation
Residential & Commercial
Interiors & Exteriors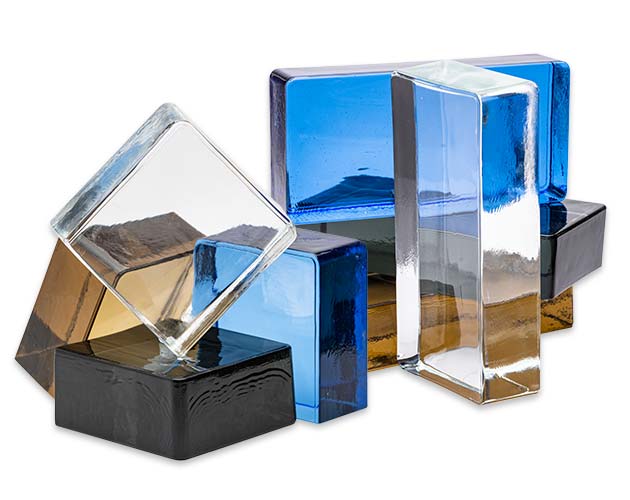 Make Solid Glass Brick glass blocks the star of your next project
Our glass products are sold exclusively by a trusted network of distributors. Contact us today, and we'll connect you with the professionals who know glass block best.
3" Thinline® Series, 4" Premiere™ Series, Basic Line, Design Line, High Performance, Miniglass, Solid Glass Brick Accessories:
Solid Glass Brick Technical Docs: