In collaboration with some of the world's most celebrated architects, including Renzo Piano and Rafael Moneo, Seves Glassblock has created highly original glass block designs tailor made for contemporary, large-scale architectural projects.
Fully customized glass block defines the look and feel of high-concept designs. Visual texturing lets architects create a harmonious design aesthetic, control the direction and intensity of light, work with color, and utilize glass designs to add character and originality to interior and exterior spaces. High-tech, high-performance options can be applied to nearly every kind of glass block.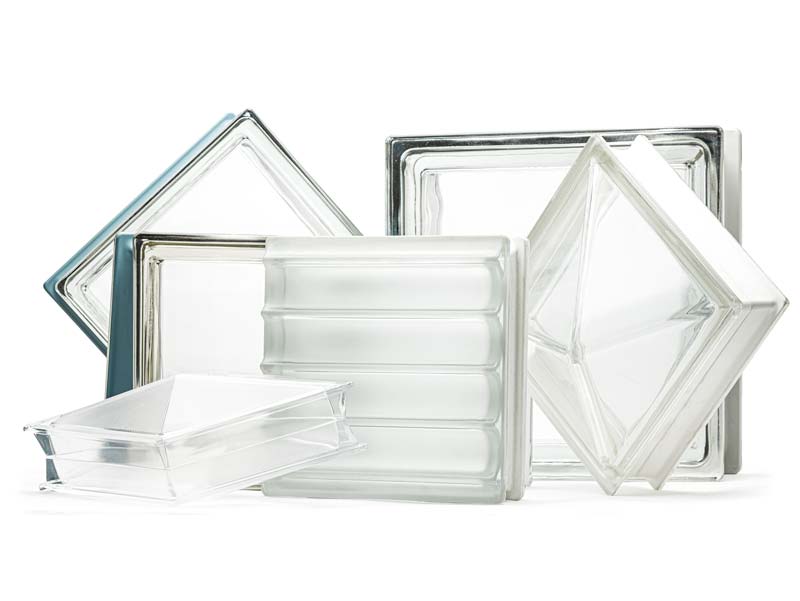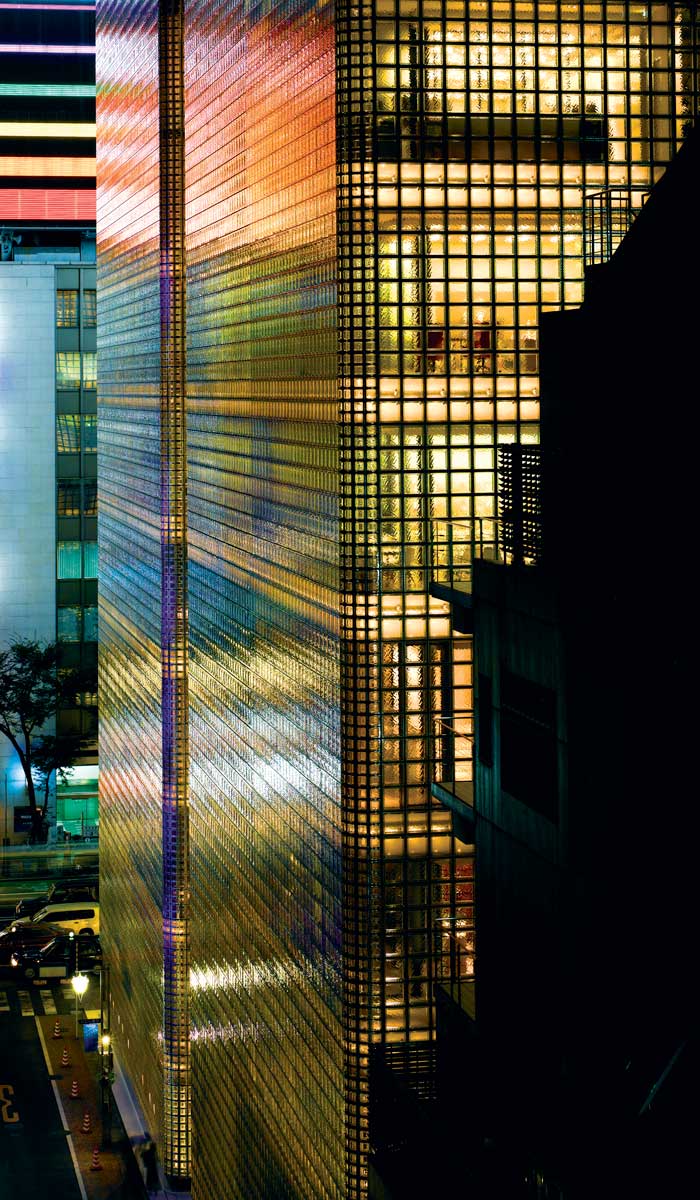 Maison Hermès
Built with Tailor Made Block from Seves in the Ginza District of Tokyo
Inaugurated in 2001, and expanded in 2006, the Maison Hermès, designed by Renzo Piano, stands tall with a building surface of 6,000 square meters distributed through 15 floors. The 13,000 self-supporting glass block that make up the Maison Hermès reflect the sun light during the day and illuminate the internal light at night.
Nicknamed for its brilliance and luminous effects, the Maison Hermès has been called a "magic lantern" of glass block. The glass block interplays with the building's interior and exterior walls, transmitting all the lightness, transparency and brightness that only a magic lantern can display.
Seves Glassblock has brought a new quality standard to glass block production as a result of its involvement in Renzo Piano's project for the Hermès "mega store": 13,000 glass block, 45 meters high, 15 floors, in the center of the Ginza district of Tokyo. Seves created new, innovative production processes as well as glass block with truly unique features:
Extraordinary dimensions, 42.8cm x 42.8cm x 12cm
Curved, external face and smooth, internal surface ideal for buildings designed entirely of glass
More prominent edging, making it possible to improve the positioning of adjacent block the visual effect obtained means that the metallic supporting structures are hidden, thus reducing the "gap" between the block
Painted metallic sections marking the edges of the block, an elegant and sophisticated detail which accentuates the luminous reflection of the Hermès building.
With Tailor Made
Architects & Designers Can Tailor Blocks to Meet Their Exact Needs
Shape
Customize a block's mass and three-dimensionality to add vibrancy
Dimension
Transcend standard dimensions and transform static walls into dynamic, fluid surfaces
Color
Establish just the right mood with tinted, injected or hand-made glass.
Joint Size and Type
Choose the size and color of the joint for added interest.
Design
Suble or provacative, a block's design can offer transparency, reflection, or intriguing shapes of light.
Patterns
Produce engaging optical effects by custom designing the surface and edges.
Modularity
Infiite compositional possibilities when you mix up shapes, colors, designs and finishings.
Technical Features
Energy-saving, self-cleaning and soloar-reflecting options make your project safe and sustainable.
"Seves Glass Block testimonal goes here to add social proof. For example, the Deusto Library is a timeless and icon structure that makes our campus memorable."
-- José Ignacio Goirigolzarri Tellaeche, President of Deusto University
Inspired by the ancient Greek columns and created by Rafael Moneo, this three-dimensional glass block collection combines classic and modern styles. This block was used to seamlessly integrate the library at the University of Deusto (Spain) with the existing environment.