MORE PATTERNS. MORE COLORS. MORE SHAPES & SIZES. MORE CHOICE.
The 3" Thinline® Series is notable for its slimmer profile, best suited for residential and light commercial applications.
Its array of patterns and sizes means you can choose the product that meets your needs for light transmission and privacy.
Residential & Light Commercial
Interiors & Exteriors
Imperial Sizing
Mortar & Mortarless Installation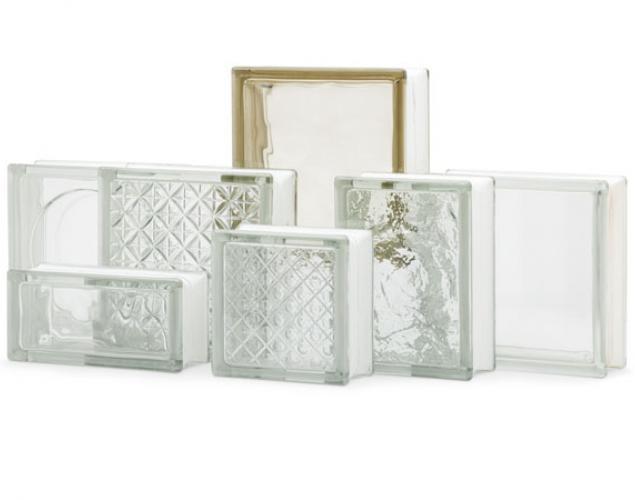 The Premiere™ Series consists of 4" block and special shapes for both commercial and residential applications. Architects and designers are familiar with this collection as the standard in the glass block industry.
Most are clear glass block, in varying sizes, with numerous pattern choices. Patterns are chosen to control variations in light transmission and levels of privacy. These block can offer enhanced resistance to impact, fire and sound transmission. Most block are rated with UL or NFPA 257 standards for a minimum of 45-minute fire rating.
Residential & Commercial
Interiors & Exteriors
Imperial Sizing
Mortar & Mortarless Installation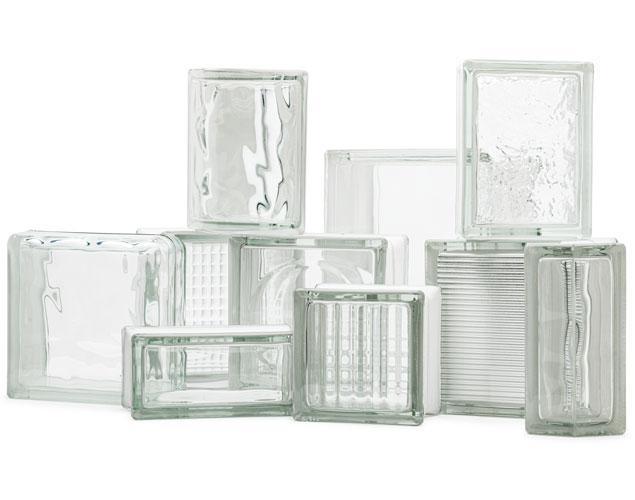 High Performance products consist of 4" glass block with thicker faces and solid glass brick.
This allows the glass block to extend its standard 45 minute fire rating to include 60 and 90 minute when used as window assemblies within fire-rated walls. The increased face thickness combined with solid glass bricks allows for higher levels of safety, security, reduced sound transmission, and in some cases, ballistic capabilities.
Imperial Sizing
Mortar & Mortarless Installation
Dimensions Vary Based on Product
Residential & Commercial Exteriors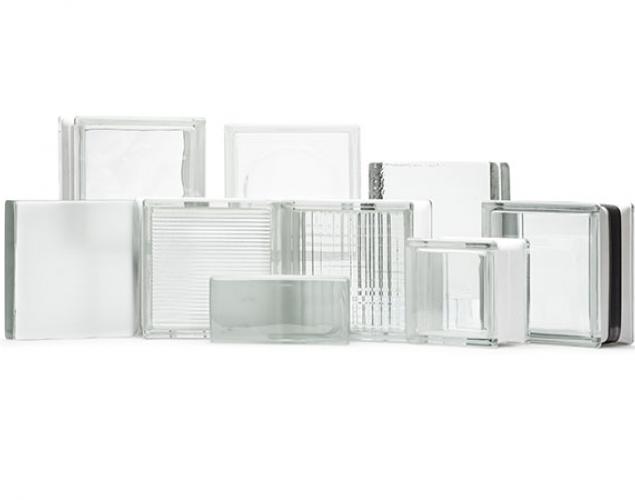 Our Vetropieno™ solid glass brick products provide a 90-minute fire rating and are impact resistant.
These glass brick deliver a unique visual effect and distinctive transparency, and make a beautiful addition to any project. These 100% solid glass brick are perfect for creating dramatic interior or exterior walls and partitions, maximizing the light passage from room to room.
Imperial & Metric Sizing
Mortar or VetroKWiK™ Installation
Residential & Commercial
Interiors & Exteriors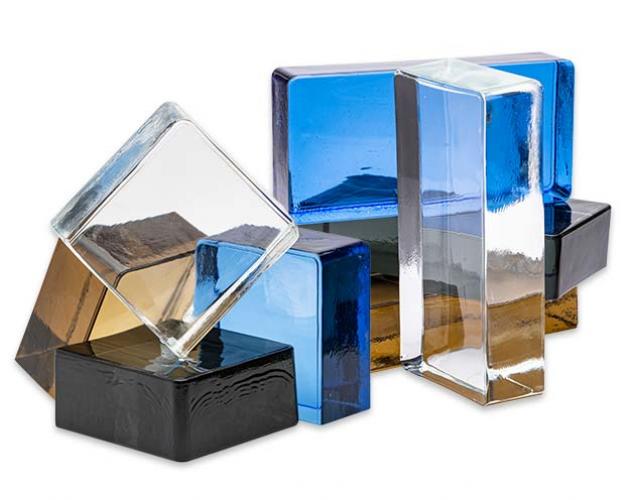 Don't let the name fool you.  Ideal for applications where glass block are chosen mainly for their prime function in design – the passage of light.
With more than 20 patterns to choose from, this line offers the most diversity of any collection in the Seves Lines. Basic Line gives you extended options with additional sizes, patterns, shapes, and finishes, and an extensive array of soft and vibrant color options.
Residential & Commercial
Interiors & Exteriors
Metric Size
Mortar or Mortarless Installation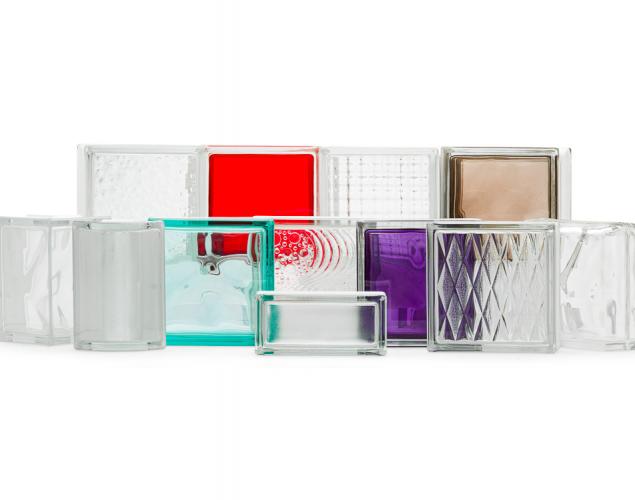 The Design Line was developed with the contributions and experience of leading figures in contemporary architecture and design who shared our desire to create a new concept of glass block inspired by the principles of creativity, style, functionality and innovation.
Metric Sizing
Mortar or Mortarless Installation
Residential & Commercial
Interiors and Exteriors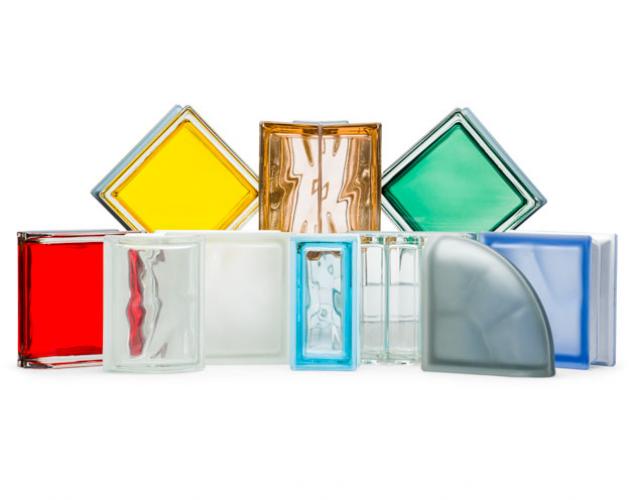 Give form to your creativity! The MINI Collection, with its daring colors and compact size, is the perfect style element for creating beautifully bold interiors full of natural light, privacy, and color.
Residential & Light Commercial
Imperial Sizing
Mortar & Mortarless Installation
Interior & Exterior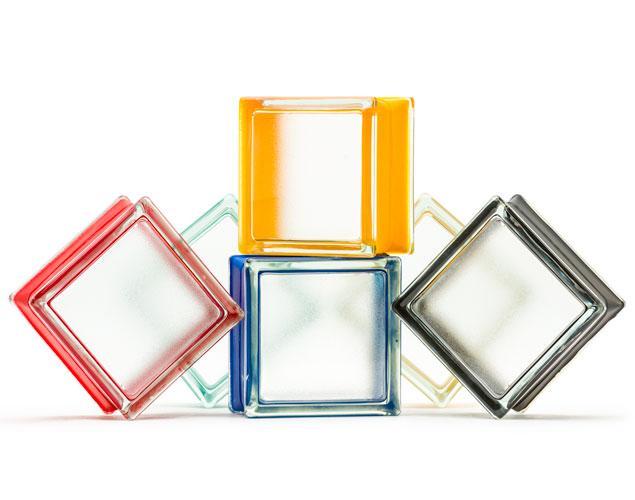 Our glass products are sold exclusively by a trusted network of distributors. Contact us today, and we'll connect you with the professionals who know glass block best.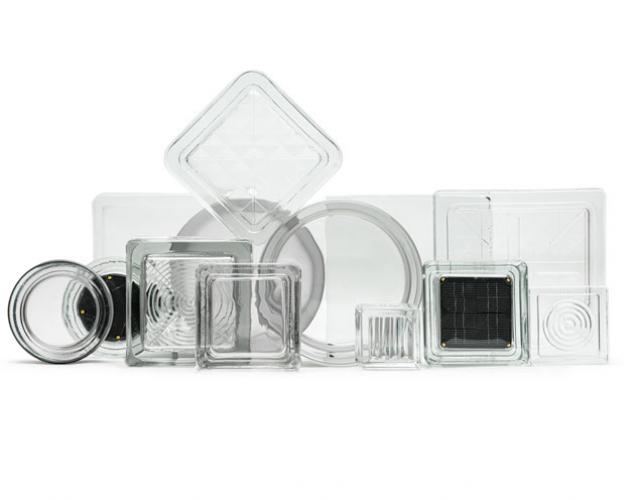 In collaboration with some of the world's most celebrated architects, including Renzo Piano and Rafael Moneo, Seves Glass Block has created highly original glass block designs tailor-made for contemporary, large-scale architectural projects.
A fully customized glass block defines the look and feel of high-concept designs. Visual texturing lets architects create a harmonious design aesthetic, control the direction and intensity of light, work with color, and utilize glass designs to add character and originality to the interior and exterior spaces. High-tech, high-performance options can be applied to nearly every kind of glass block.