History of Glass Block in Architectural Design
History of Glass Block and How to Use It in Today's Architectural Design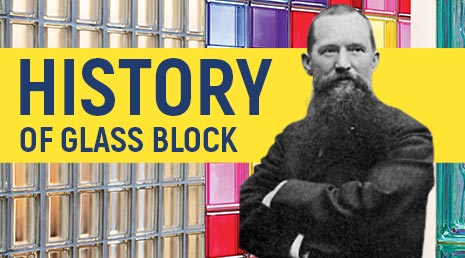 History of Glass Block and How to Use It in Today's Architectural Design
We know what you are thinking. Glass block is a thing of the past - only used in Art Deco buildings or industrial applications. But glass block and glass brick are making a comeback in the architectural and design community around the world. And for good reason.
A Brief History of Glass Block
Gustave Falconnier patented the first hollow glass block in 1886. These glass bricks, or "briques de verre" were blown into a mold and had a hollow center with an open hole at the end. That was then filled with a plug.
Owens-Illinois Glass Company first introduced their glass block to the American public in 1933 at the Chicago Century of Progress Exhibition. They did so by constructing the Owens-Illinois Glass Block Building. It was made entirely of glass block - nearly 25,000 of them. It was a temporary structure built for the Horticultural Exhibition.
Owens-Illinois soon began advertising their products by highlighting the beneficial attributes of glass block; many of which still stand firm with todays' architects and designers.
Low cost.
Light transmitting and diffusing properties without any glare.
Uniformity - Modularity.
High strength and durability.
Enhanced thermal resistance.
Sound deadening capabilities.
Fire resistance.
Easy to clean, maintain, and replace.
Glass block quickly became popular as a building material in the 1930s and 1940s. Most buildings that utilized it were of the Streamline Moderne or Art Deco styles. Glass block units came in several standard sizes and patterns.
While glass block had a slight decline in popularity in the early 2000s, it is making a huge comeback, which we will discuss in a moment.
For a comprehensive history of glass block in architectural design, we recommend reading Building Walls of Light: The Development of Glass Block and Its Influence on American Architecture In The 1930s, a Master's Thesis by Elizabeth Fagan. 
The Big Players in Glass Block
Over the years, there have been several well-known players in the glass block manufacturing industry in the United States.
Seves Glass Block Inc.
Pittsburgh Corning
Owens-Illinois Glass Compan
SEVES Glass Block is the only manufacture still in existence due to its constant innovation and ability to adapt to market needs, demands and trends.
Modern Day Glass Block Applications for Architectural Design
Glass block and glass brick provide daylighting varying degrees of privacy and visual interest. Combined with numerous sizes, color alternatives, and high-tech options it is no wonder contemporary architects and designers are using these glass products in new and distinctly modern ways, including:
Building facades.
New and 'Vintage' Industrial projects.
Windows & Walls.
High-Performance Applications (fire, impact, energy savings and more).
Commercial applications such as office buildings, retail, restaurants, and government facilities.
Residential applications in showers, partition walls, and windows.
Examples of 'CLASSIC' Glass Block in Architectural Designs
There are many famous examples of glass block in architectural design. Below is just an example of some of these projects from around the world:
Maison Hermès in Tokyo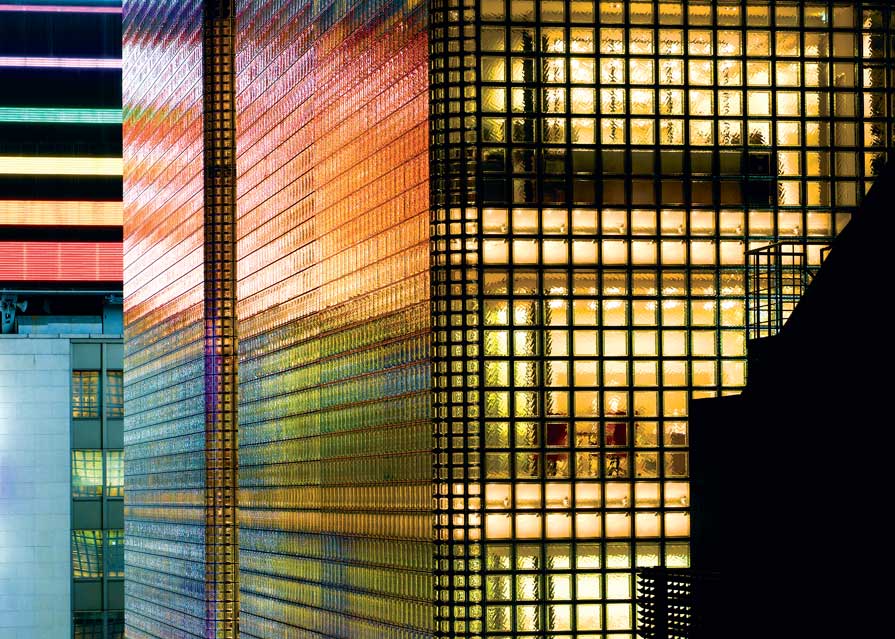 Designed by Renzo Piano, the Maison Hermès in the Ginza District Tokyo is a modern architectural design with glass block at the forefront. It stands 15 stories tall and utilizes 13,000 self-supporting glass block units, designed especially for this project.
La Maison de Verre in Paris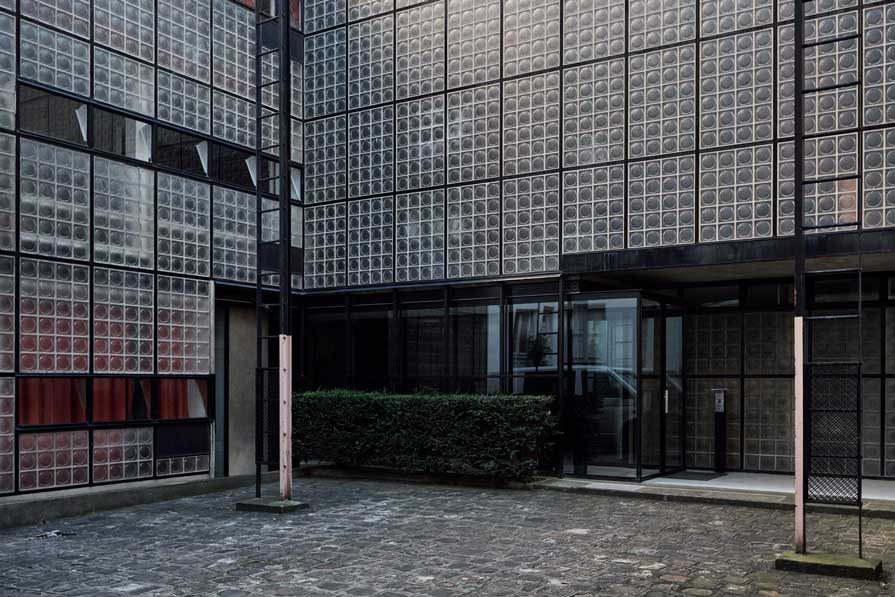 Built-in 1932, La Maison de Verre in Paris is literally, the House of Glass. An example of modern architecture, it was a collaboration between designer Pierre Chareau, architect Bernard Bijvoet, and craftsman metalworker Louis Dalbet. It is still in use as a family residence today.
Balneario de Panticosa in Spain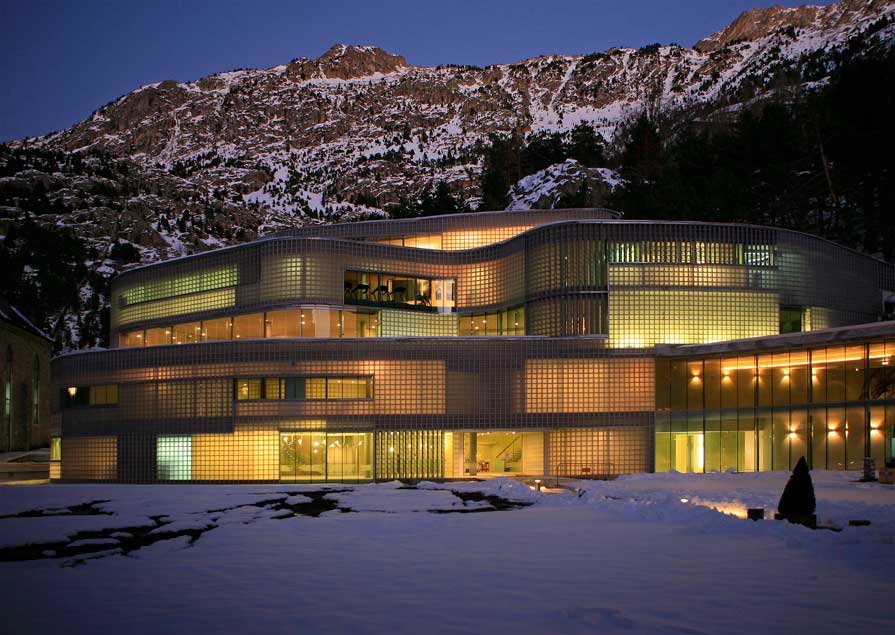 The luxury spa and hotel are set in the Valle del Tena of Aragon, where the thermal baths are the main attraction, along with the views of course. The architectural design team of Moneo and Brock sought to create a design that was integrated with its natural environment. The stunning, ribbon-like facade is built with a custom-made trapezoidal glass block.
Deusto Library in Bilbao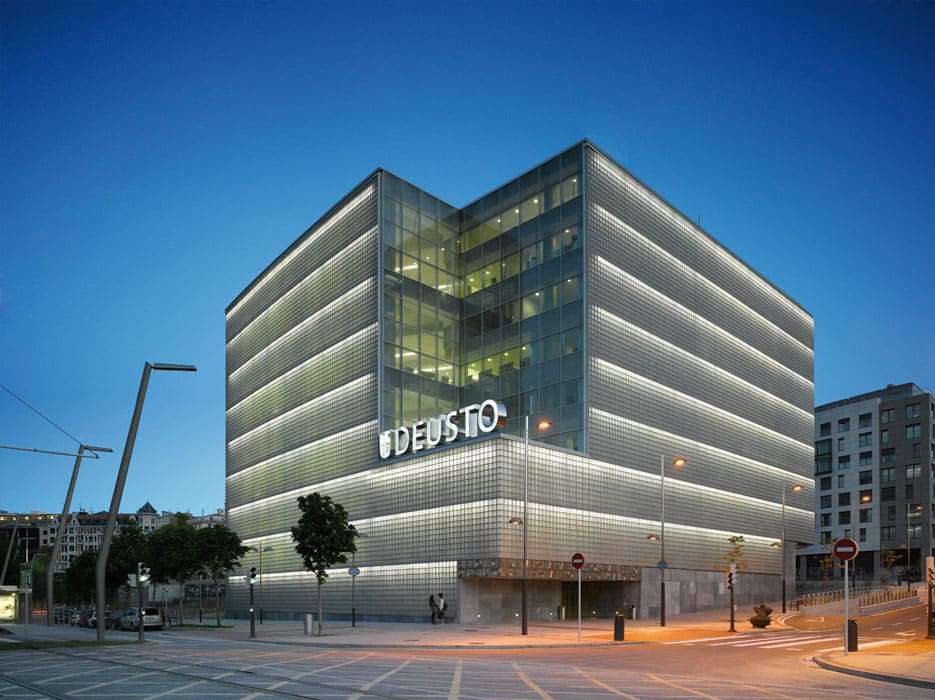 The Deusto Library is the Doric glass block library at the University of Deusto in Spain. Architect Rafael Moneo utilized the 3-dimensional Doric block to combine classical and modern styles. Situated near the famous Guggenheim museum designed by US architect Frank O. Gehry, Moneo was able to use the varying perceptions of the glass block to great effect, giving the library its own strong aesthetic identity.
Comedor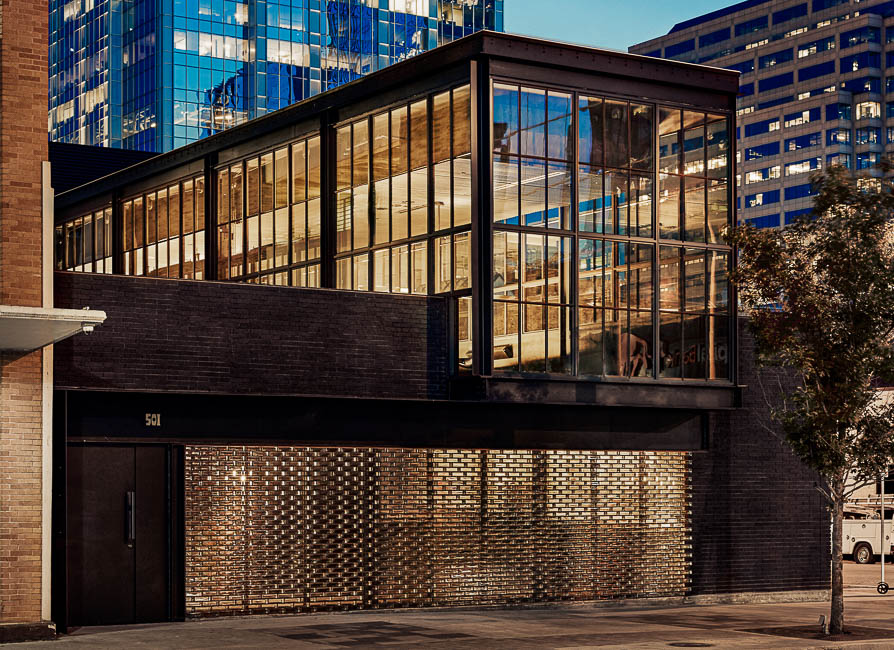 The Comedor is a modern Mexican Restaurant situated in the heart of the business district in Austin, TX. Restaurant goers are not just attracted to their excellent food, but to this restaurant's unique and alluring entrance designed by Architects Olson Kundig. Customers are drawn to the hazy glow of the Vetropieno glass brick which contrasts with the understated black brickwork and doors making up the front façade and entryway. The Architect's intent was to draw pedestrians and passers-by to wonder what is inside. Intent Accomplished!
Real-time Control Building #3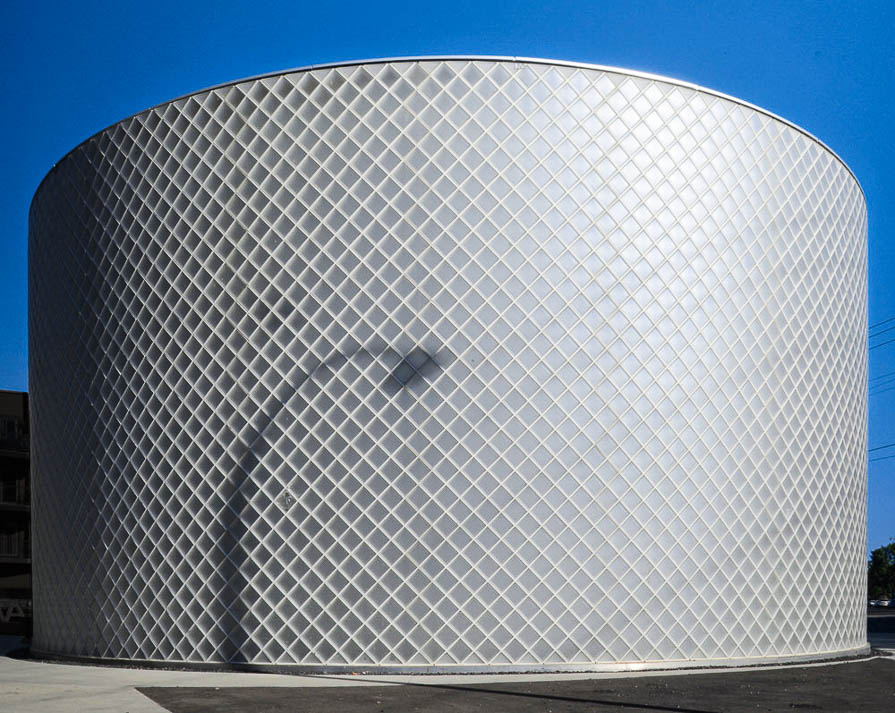 This Award-Winning building, designed by gh3, has been perceived by many as a work of art, a brightly lit sculpture, and has become a landmark of the Edmonton, Alberta, Canada landscape. This collaboration of talent between designer gh3, Scorpio Masonry, and Seves Glass Block has produced a one-of-a-kind circular structure, The Real Time Control Building #3, housing equipment for controlling storm and sewage overflow tanks situated below the surface.
As you can see utilizing glass block in architectural designs is not limited to the building's exterior. Glass block and glass brick walls installed on the interior can act as room dividers, help light stairwells, and more. In horizontal applications, architects and designers can create unique ceilings and walkways using precast concrete and glass paver panels.
Need convincing that glass block and glass brick is a beautiful and innovative product to use in architectural designs? Check out our Inspiration page for ideas.
Choose Seves Glass Block for Your Next Commercial Project
Seves Glass Block Inc. is North America's leading manufacturer of glass block and glass brick for the architectural and design community. We are committed to continuous innovation to produce the highest quality building materials that today's architects and designers demand. Our products come in a wide array of sizes, patterns, colors, high-tech options, and installation choices to make using glass block easy - no matter how big your project is.