Seves Glass Block accepts all those challenges that seem "impossible" and transforms them into actual, innovative projects.
Thanks to solid, productive know-how, Seves can effectively adapt the production process of a glass block to meet a wide range of demands.
We pride ourselves on providing customized solutions to architects and designers, and work closely with design professionals during project development to create unique glass block that meet specific aesthetic requirements.
You can finally put your own signature on your own glass block and give shape to your creativity.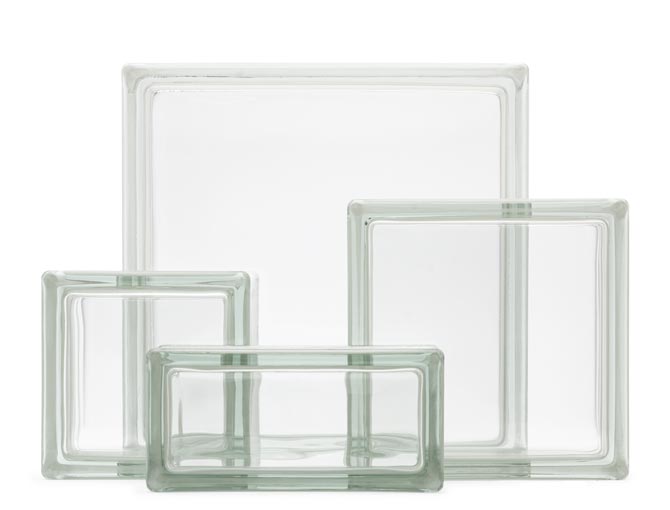 "Vistabrik that we installed in my restaurant created a unique ambience that keeps my customers comfortable and my establishment energy efficient."
-- Saritha Mankala, Green Onion Restaurant, San Francisco, Calif.
Seves Glass Block is the world's leading manufacturer of glass block for architectural and interior design. Our 'Center of Excellence' in the town of Duchcov in the Czech Republic, houses the three key components of our business. Design, Manufacturing, and Logistics. This centralized approach ensures timely design of new products and line extensions to the market; a consistent high quality product; and overall cost effectiveness. Our success is defined by one clear objective:
Maximize the potential of glass block by transforming them from a marginal traditional construction component into an artistic expression of light and space. Leading architects and designers have discovered that glass block is an excellent tool to express their ideas - and turn to Seves Glass Block in order to transfer their ideas into reality.
Seves Glass Block has established a North American-based headquarters to better serve the architectural, design, and consumer markets. We have extended our product offerings to include Imperial sizes, North American based testing and certifications. Combine this with our already established lines of Design, Basic, and Technology block, Seves Glass Block offers the most comprehensive collection of Glass Block in the industry!
Our LightWise® Architectural Systems consist of prefabricated windows and panels for both vertical and horizontal applications. Seves HURRICANE, TORNADO, BLAST, SECURITY AND DETENTION glass block window systems are designed, engineered, and manufactured to comply with stringent project requirements. Our LightWise® HORIZONTAL SYSTEMS, made of glass pavers and precast concrete, allow light to move through floors, ceilings, bridges and walkways to brighten any space. Our LightWise® SOLAR WALL TUBES are ideal for increased light transmission through multi-wythe masonry walls, maximizing daylighting opportunities. 
Broaden and brighten your horizons with glass block - redesign your surroundings and reorganize spaces. Attractive harmonies of color and different shapes reinvent design geometries, offering new creative and perceptual appeal. Innovative, versatile, and captivating, Seves Glass Block redefines living spaces. This is the added value of a material that can be used to construct and decorate, becoming a furnishing. An architectural solution, in which a single material is solid and transparent, ensures durability but transmits lightness.
Your Creative Partner in Design & Architectural Solutions
Our glass products are sold exclusively by a trusted network of distributors. Contact us today to learn more about glass block as a design solution for your next project and to find a distributor near you.
Transforming Glass Block
Seves Glass Block has acquired all the tradition and know-how of the most prestigious brands to ever have made glass block: Vetroarredo, Pittsburgh Corning, VITRABLOK, Solaris, Weck, Vidromatone, and Sindoco. In line with the origins of these companies, Seves continues to pursue the same objective: to release the glass block from its old marginal product significance to give it new and great potential. Seves has bestowed the most advanced technological experience in the glass block industry. We focus on its pureness, brilliancy, transparency and resistance, as well as its technical characteristics. We have added a new element, or better yet, a new quality reserved only for the most sophisticated glass: color.
So Many Choices
Whether you're a homeowner, interior designer, architect or engineer, Seves Glass Block has a product that will enhance the beauty and sustainability of your next project. Seves has the greatest expertise worldwide in the glass block industry, offering the most viable solution for every type of structural requirement and aesthetic expectation. Always ready to welcome the new challenges of planners and designers, Seves Glass Block confirms its constant commitment to creating new solutions in the magical world of glass block.
Get Inspired with Glass Block
Check out some of the world's most beautiful buildings. The history of glass block is full of prestigious examples like the Maison de Rue Franklin by Perret in Paris (1903), the exhibition building by Taut in Cologne (1908) as well as one of the greatest architectural examples of the Italian Functionalist age, the Casa del Fascio by Terragni in Como (1939). Seves has been able to use this heritage and continuously modernize it, enhancing extraordinary contemporary architectural works like the Hannover railway station (1997) with its blue glass block and the Puccini Tower in Florence (2004) with glass block that trace the historical decoration as well as one of the most innovative and surprising works of the 21st century, Maison Hermés in Tokyo designed by Renzo Piano.